---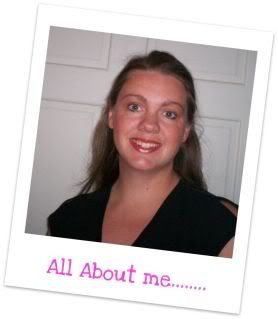 Thanks for visiting the Doodle Bugs Paper website- and for clicking over "here" to know more about me.
So, what's there to say...my name is Kacey.
And here is the rest of the story: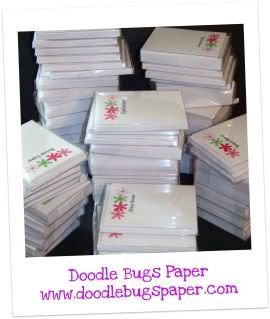 I started Doodle Bugs Paper in January 2003.
Why? I love paper!
And, I really love personalized paper.
I started Doodle Bugs being a dealer for five major stationery chains.
Quickly, I started designing and printing myself and turned the main focus of the business to my own line of stationery.
My first sales were by word of mouth.
I also started selling on ebay- and was amazed at how quickly my business grew.
The next logical step was a full functioning website. The website went live in November 2004.
I was born and raised and still live in a small town in Mississippi.
I am a southern girl at heart.
I am a wife to one great guy. He's the big tough guy you see around town delivering my orders in pink polkadot bags.
And my poor family gets put to work everytime they come visit.
They get called to work during the crazy times when I cannot see the light at the end of the tunnel.
It's amazing my sister even thinks about visiting.
She puts in crazy hours when she comes to visit....
and for little money but all the free stationery she can dream up!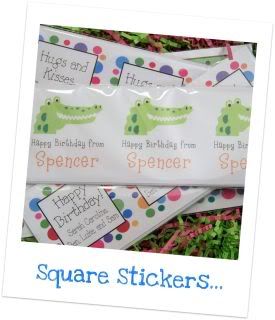 I love ice tea, a good hamburger, cold pizza for breakfast, any kind of cake,
a good book, a beach vacation and of course anything personalized.

But, on the other hand, I am not a fan of coffee, doing housework,
tomatoes, snakes, lizards, frogs or mice, and I don't eat any kind of seafood.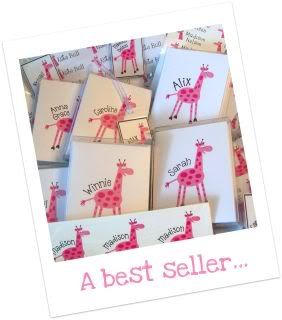 And one last thing..
this is a full time job BUT I also manage to get up everyday and go to work as a first grade teacher.
Why, I simply love those little kiddos!
(It's not for the money thats for sure.)
I started the business as a dream to stay home and work.
But, when the time came- I love being a teacher just as much as I love stationery!
So, I teach simple things like the alphabet and numbers by day
and run a business at night and on the weekends.

Life is good.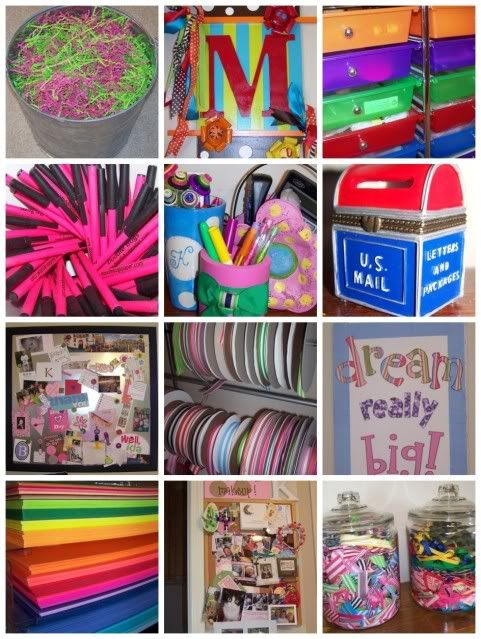 Thanks for all your support and business.
I love what I do and I love that I get to share my products with so many great people.
Thank you for being the BEST customers a girl could ask for.
xoxo, Kacey
---